Core Project Team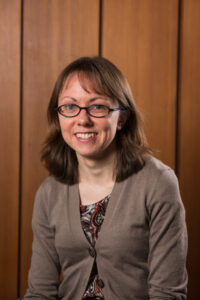 Fiona McConnell, Principal Investigator
Fiona McConnell is Associate Professor in Human Geography at the University of Oxford and Tutorial Fellow in Geography at St. Catherine's College, Oxford. As a political geographer Fiona's research aims to develop new areas of thinking regarding governance beyond the state, how political legitimacy is articulated by marginalised communities, and changing practices of diplomacy and mediation. To that end her research has focused on issues around sovereignty, legitimacy and diplomacy with a particular interest in communities officially excluded from formal state politics. She is the author of Rehearsing the State: the Political Practices of the Tibetan Government-in-Exile" (published by Wiley-Blackwell in 2016) and the co-editor ofGeographies of Peace (published by IB Tauris in 2013) and Diplomatic Cultures and International Politics (published by Routledge in 2016).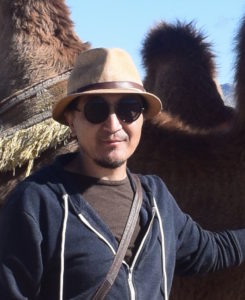 Byambabaatar Ichinkhorloo, Mongolia Co-Investigator
Byambabaatar Ichinkhorloo is a social anthropologist whose research explores the relationships between humans, society and environment in postsocialist Mongolia. His research interest focuses on economic diversity, social networks and exchange, natural resource management, pastoralism, mining impacts and development. He is interested in environmental justice and equality through practices of collaboration, resistance, and reciprocal help. He is currently examining how local communities use their customary laws, practices and different tactics in their relationship and communication with national and local governments and foreign companies. He holds a PhD from the National University of Mongolia and has published extensively on rural governance and development.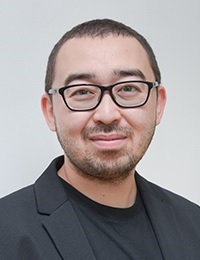 Kemel Toktomushev, Central Asia (Kyrgyzstan and Tajikistan) Co-Investigator 
Assistant Professor of Political Science, School of Arts and Sciences; Research Fellow to the Institute of Public Policy and Administration Dr Kemel Toktomushev is a Research Fellow with UCA's Institute of Public Policy and Administration and an Assistant Professor of Political Science with UCA's School of Arts and Sciences. Dr Toktomushev has held a fellowship with UCA's Central Asian Faculty Development Programme (CAFDP). He has extensive experience in both Western and Central Asian environments, and his primary research interests focus on regime security, virtual politics, and the informal political economy of Central Asia. Toktomushev is the author of Kyrgyzstan – Regime Security and Foreign Policy published by Routledge. Toktomushev holds a PhD in Politics from the University of Exeter and a Master of Science in International Relations from the London School of Economics. He is also a Harvard Kennedy School's Executive Education alumnus.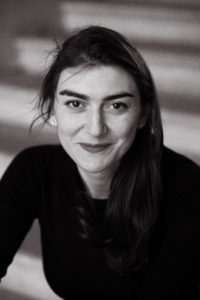 Ariell Ahearn, Oxford Co-Investigator
Dr Ariell Ahearn is a departmental lecturer of human geography in the School for Geography and the Environment at the University of Oxford. Since 2004, she has worked extensively in rural Mongolia with mobile pastoralist communities around land use and rural development issues. In 2016 she engaged as an expert on a multi-disciplinary team to conduct a qualitative analysis of herder livelihoods and socio-economic changes in relation to the Oyu Tolgoi mega mine in the Gobi desert as part of the facilitation of a complaint through the IFC's Office of Compliance Ombudsman. She has published on rural development in Mongolia on topics covering household separation, education, gender and local administration of land.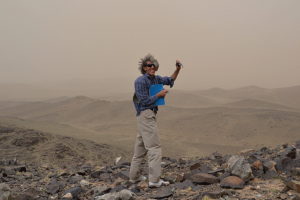 Troy Sternberg, Senior Researcher
Troy Sternberg is a researcher at the School for Geography and the Environment at the Univeristy of Oxford, where he works on pastoral environments in the Gobi Desert. His focus is on natural hazards, environmental processes, the effectiveness of traditional nomadic strategies and the comparative ecological impact of livelihoods across the Asian steppe. In Mongolia his interest is in developing rural water access, quantifying drought and degradation and placing Mongolian pastoralism and the Gobi environment in a broader global context. To understand change his fieldwork encompasses Mongolia, China, Kazakhstan, Kyrgyzstan, Tajikistan, India and the Middle East. Awards include British Academy, Thesiger-Oman Desert Fellowship, John Fell Fund, British Science Award, EU, Royal Geographical Society and the US Fulbright Scholarship. His latest publication Climate Hazard Crises in Asian Environments was published in 2017.
PROJECT RESEARCHERS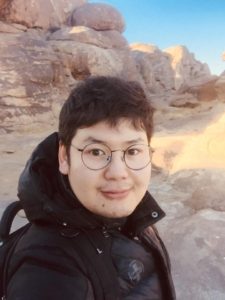 Batdavaa Bachaa, Researcher

Davaa studied for a master's degree in the Department of the Social and Cultural Anthropology, School of Arts and Sciences of the National University of Mongolia. He was a researcher on the World Bank project, "Stabilized Livelihoods" in Mankhan Soum, Khovd province. He acted as the foreign relations manager for the Intangible Cultural Heritage sector in the "Cultural Heritage Center" under the Ministry of Culture, Sport and Tourism of Mongolia. Davaa also acted as a research assistant for the University of College, London.

Elita Bakirova, UCA Junior Research Fellow and Project Coordinator

Elita Bakirova holds BA in International and Comparative Politics from American University of Central Asia.  Prior joining the Institute of Public Policy and Administration of the University of Central Asia (IPPA UCA), Elita worked on research projects on gold mining and water management in southern Kyrgyzstan.  During her recent work at peacebuilding organization PeaceNexus Foundation in Central Asia, she assisted and coordinated projects that aim to support government and civil society actors by providing organizational development services, developing capacities for conflict sensitivity and strengthening multi-stakeholder inclusive dialogue with business. In her current role of a Junior Research Fellow at IPPA UCA, Elita is coordinating and supporting economic and social research projects.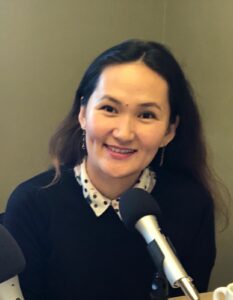 Delgermaa Boldbaatar, Researcher
Delgermaa works for promoting transparency and collective governance in the mining sector. She spent eight years in the Mongolian Extractive Industries Transparency Initiative (EITI) Secretariat. Her current work at the IFC focuses on fact-based public discourse, mining revenue management and effective use of open data for trust-building and improved community voice. She is a PhD candidate and holds an MA in Public Administration. Delgermaa led on the development of the Gobi Framework's Mergen Boodi app.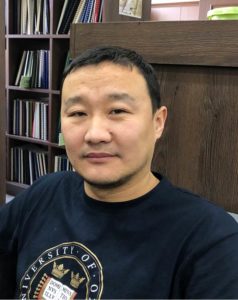 Chuka Chuluunbat, Researcher

Chuluunbat Purvee (Chuka) has an MPhil in Social Anthropology, University of Cambridge. He lectured at the Department of Social and Cultural Anthropology, National University of Mongolia, where he is now a PhD candidate. He is a Mongolia representative of an international NGO which works to help children's medical care and education worldwide. As a result children and communities in several soums of Khovsgol and Khentii provinces of Mongolia benefited.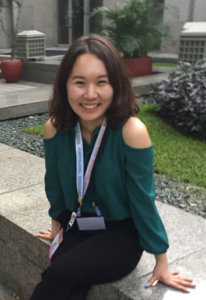 Nara Darinchuluun, Communications and Outreach Coordinator

Nara is the project communications and outreach coordinator. A sociologist by training, Nara focuses on project outputs and events.
Stephen Lezak, Researcher
Stephen Lezak is an independent researcher and writer based at the University of Oxford. Currently he consults on two projects at the Oxford School of Geography and the Environment, including the Gobi Framework. He also leads a module for MSc and MPhil candidates titled "Critical Ecologies." His past research in climate change psychology has been featured in media outlets such as The Washington Post and High Country News. His current research interests include the regulation of infrastructure and extractive industries in Central Asia and conservation and biodiversity practice in the Gobi region.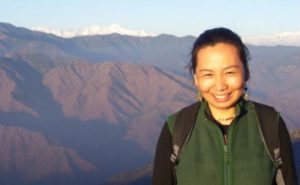 Nadia Mijiddorj, Researcher

Nadia is a Mongolian wildlife scientist and ecologist and being engaged with Gobi communities since 2002 for understanding local communities' interaction with environment. She works with the Snow Leopard Trust and received her doctorate from the National University of Mongolia on the topic, Understanding current and future impacts of climatic change on rangeland and herding communities in Tost-Tosonbumba Nature Reserve in South Gobi, Mongolia.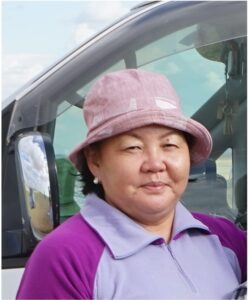 Bayarsaikhan Namsrai, Project Partner
Bayarsaikhan Namsrai is the director of the Steps Without Borders NGO based in Mongolia. She has worked for over 15 years on human rights issues in Mongolia, focusing on herder advocacy and empowering marginalized groups by amplifying their voices and facilitating their political engagement. She leads on court cases to hold individuals and companies accountable for human rights violations and to advance social and environmental justice. Bayarsaikhan has led on the SIA guideline development process in close collaboration with the Gobi Framework team.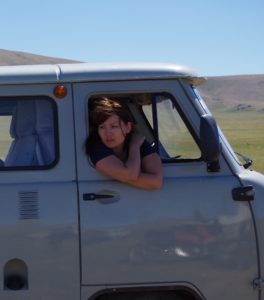 Tsesu Purevsuren, Researcher

Tsesu is the project's Senior Field Researcher. She has prior experience working on research projects in Bayanhongor and Uvs provinces in addition to her work on understanding the impacts of mining in the South Gobi. She has helped to lead ethnographic film research trips with international teams.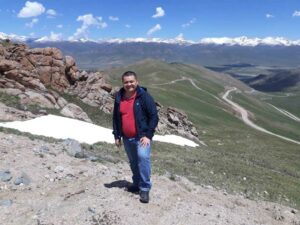 Almaz Tchoroev, Researcher

Almaz is the project's researcher based in Kyrgyzstan. He received his master's degree at the London School of Economics and Political Sciences. Currently Almaz works for one of the leading media organizations. He is a media professional with broad experience in producing current events, managing social media pages and general experience in strategic communications.
ADVISORY COMMITTEE
Andrew Barry: Chair of Human Geography, University College London:https://www.geog.ucl.ac.uk/people/academic-staff/andrew-barry
Dawn Chatty: Emerita Professor of Anthropology and Forced Migration, University of Oxford:https://www.rsc.ox.ac.uk/people/dawn-chatty
Marc Foggin: Honorary Research Associate, Institute of Asian Research, School of Public Policy and Global Affairs, University of British Columbia: https://sppga.ubc.ca/profile/marc-foggin/
Sara Jackson: Lecturer in Geography, Metropolitan State University of Denverhttps://msudenver.edu/eas/facultyandstaff/
Raffaello Pantucci: Director of International Security Studies, Royal United Services Institutehttps://rusi.org/people/raffaello-pantucci
Madeleine Reeves: Senior Lecturer in Social Anthropology, University of Manchester:https://www.research.manchester.ac.uk/portal/madeleine.reeves.html
Jill Shankleman: JSL Consulting Ltd http://www.shankleman.com
David Sneath: Director of the Mongolia and Inner Asia Studies Unit, University of Cambridgehttps://www.socanth.cam.ac.uk/directory/dr-david-sneath